About Our Medical Spa
Aura Laser Skin Care is the ultimate skin clinic and medical spa in the Seattle Eastside area. We offer cutting edge aesthetic and anti-aging skin treatments in a beautiful spa setting and at a very affordable price. The proof is in our results as many patients leave Aura Laser Skin Care looking and feeling better and younger every day.
What Sets Us Apart
At Aura Laser Skin Care, our talented team of medical professionals is dedicated to enhancing skin health and appearance of our clients. We offer FDA-approved procedures for men and women of all skin types and ages, including Laser Hair Removal, FotoFacial RF™, HydraFacial™ , SmartXide DOT™ Therapy, Tattoo Removal, Skin Tightening, Leg Vein Therapy, IPL Acne Treatments, Microdermabrasion, Chemical Peels, Botox® and Cosmetic Fillers as well as Collagen Thread Lifts. We use the latest advanced technology in order to meet and exceed our Patients' expectations.
Our Mission is to offer state of the art aesthetic procedures at affordable prices while maintaining the highest standards of patient care, privacy, and safety.
Meet Our Physicians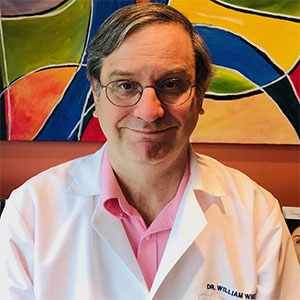 William A. Wien D.O.
Dr. Wien is a Board-Certified Family Physician with 30 years clinical experience. He graduated from Philadelphia College of Osteopathic Medicine in 1984, and completed Family Medicine residency training in Wilmington, Delaware. His practice experience has included stints in the United States Air Force, Florida, Bothell, and, most recently, Whidbey Island. He is an Allergan certified physician and is well versed with aesthetic laser applications. Dr. Wien has the wonderful reputation of being a caring, understanding and approachable professional who enjoys providing care for patients of all ages.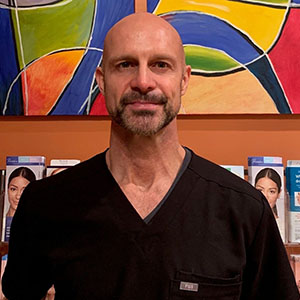 Todd Fleischhauer, FNP-BC
Todd Fleischhauer is a board-certified family nurse practitioner, specializing in aesthetics as well as urgent care. Todd has a passion for helping people look and feel better about themselves, using aesthetic medicine to make subtle but significant changes to their appearance in order to generate a youthful and healthy look to each patient. He enjoys working one-on-one with each individual to create a plan that will bring them the results they desire. He specializes in Botox and Dysport injections and Restylane fillers. Todd graduated with honors from Chicago's North Park University with a Master of Science as a family nurse practitioner, and prior to that Todd was an RN working in hospital and emergency room management in Chicago after earning his BSN from Valparaiso University. He is a native of Chicago, and is happy to be in Seattle now, loving the mountains, skiing, seafood, and great coffee.